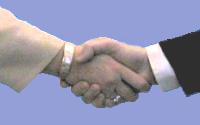 WELCOME TO LFM&P
A Different Kind of Financial Advisor
We think that you may find this website to be different from other financial advisor sites that you have seen, because LFM&P is different from other financial advisors. The site provides you with some of the essential concepts that you should know about retirement planning and risk-managed investing, so that you can determine whether your financial future is on the right track. Many advisors neglect to address some or all of these issues. We are sharing* these ideas with you, because they can be truly important to your financial well-being. LFM&P's primary focus is to help people secure their financial future by filling the gaps in planning and execution.
The extensive destruction of portfolio wealth and people's retirement plans during 2001-2002, and then again in 2008, showed that the financial industry has not adequately helped the average person address their very real challenges of managing investment risk and preparing for retirement. These two goals go hand-in-hand. Too many people may be relying on the results of a cursory planning project that their broker used primarily as a platform for selling a set of financial products, rather than seriously planning for long-term financial needs. Many others have not yet developed an integrated plan that considers the many issues that are necessary to fully prepare for life in retirement. The result was that the retirement funds of countless people were severely affected by insufficient attention to risk during bear market conditions. Since these types of conditions occur with some regularity, preparation is important for people in or near retirement.
There was news coverage recently about a new Department of Labor rule requiring retirement plan advisors to act as fiduciaries. Be aware that this regulation was invalidated by the courts after vigorous opposition from the securities industry. We believe that it is difficult for a commissioned broker's recommendations not to be influenced by the commissions and rebates that are anticipated as a result of a product sale. Since our beginning in 2002, LFM&P has always acted as a fiduciary, putting our client's interest first for all types of accounts. That is why we are a "fee-only" advisor. We believe that it is good business, and the right thing to do.
Please explore the site. If you are satisfied with your financial plans and investment approach, you may find information that will add to your knowledge and help you to think of ways to improve your design. Otherwise, if you would like to improve your retirement planning or investment results, the information you find here can provide a basis to start building a better financial future. Of course, please fee free to contact us if we can be of help. We have no mimimum account size and our cost is generally similar to, or less than, most other advisors.
*The opinions expressed on this site should not be considered financial advice. Everyone's situation is different. Appropriate advice can only be provided if an individual's financial environment is known and considered.
18-9-k