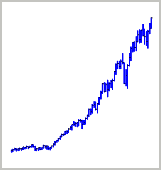 INVESTMENT MANAGEMENT SERVICES
LFM&P provides investment management services as a
"fee-only
" registered investment advisor.
People understand that investing their savings effectively is the key to long-term financial success and is a likely pre-requisite for a comfortable retirement, but recent economic events have challenged that reality. This can be an especially trying time for many who have neither the time nor the inclination to develop an expertise in the often confusing field of investing. If you are one of these people and are uncomfortable managing your investments by yourself, are disappointed in the advice provided by traditional Wall Street brokers, are searching for help managing your retirement funds, or would like to better manage your risk exposure, see why we believe you will find our approach refreshingly different from the conventional industry practices.
Investment Management
We continually supervise your investment portfolio, adjusting your asset allocation and selecting securities. Your investments are held by a third party broker / custodian to assure the security of your accounts. We recommend institutional level service from Shareholder Services Group and Pershing LLC for this purpose, but you may choose another if you wish, for we are completely independent. Your account is maintained by the custodian in your name and is separate from all others. Our transactions are always completely transparent and verifiable. We provide reports to you as well as those that are provided by the broker / custodian.
Investment Philosophy And Approach
Our main focus is risk management. We believe that if your risk is controlled, then your returns will follow. This belief has been borne out in practice over the fifteen years we have publicly offered these services. We believe the goals of reducing risk and improving returns benefit from continuous attention. Financial conditions can exist for relatively long periods of time, but when they change, they can change very rapidly. LFM&P evaluates the health of the financial markets and individual investments daily. We continuously consider the effect of current conditions on your individual portfolio and investment strategies. This knowledge allows us to keep your portfolio "tuned-up" and current.
As your personal investment advisor, LFM&P will help you develop a coherent investment strategy that is consistent with your investment goals and your comfort with risk. Because LFM&P is grounded in the principles of fee-only financial planning, we believe that investments are a means to help you achieve your life objectives. They are not an end in themselves, nor a "get rich quick" activity.
Because we are fee-only and do not charge commissions, we are free to select the most cost-effective investment vehicles for you. These are typically exchange-traded funds and no-load open-end mutual funds. Your portfolio is continuously supervised as we make changes required to reflect economic changes, investment performance and your personal considerations
Wealth Management
In addition to portfolio management, financial planning services are also provided by a Certified Financial PlannerTM to our investment management clients. We believe that investments are a means to reach financial goals, rather than an end result, and investment strategy should be consistent with your overall financial plan.
8-31/