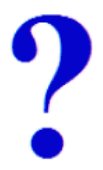 FREQUENTLY ASKED QUESTIONS
Is there a minimum account size? No.
Do you provide a report written for me? Yes, we write all our recommendations individually for you. We do not plug you into an off-the-shelf "cookie-cutter" template.
What is included in your report and recommendations? Each individual situation is different and requires individual analysis. Typically we provide an analysis of your current financial environment, a model of your future financial progression, a list of specific actions you can take in a chronological format, and a discussion of the important financial concepts that you will encounter.
What financial areas do you consider in a comprehensive plan? We consider your future goals, your current income, assets, retirement, investment strategy and asset allocation, taxes, risk mitigation, estate planning, and special savings like education.
How do your investment services differ from your planning services? The planning services are forward-looking and are intended to develop an overall financial strategy, including an investment approach and asset allocation. The investment services concentrate on managing, or providing advice to help you manage, today's investment process and selecting assets.
Can I receive investment advice without a comprehensive financial plan? We will help you to develop an investment and asset allocation strategy as part of the investment services, if you have not yet developed these as part of a comprehensive financial plan.
What is the significance of the Certified Financial PlannerTM certification? The CFP certification, administered by the Certified Financial Planner Board of Standards, identifies individuals who have met rigorous professional requirements and have agreed to follow the CFP Board's Code of Ethics and continuing education requirements.
What is the significance of the NAPFA - Registered Financial Advisor designation? The National Association of Personal Financial Advisors (NAPFA) is the leading organization of Fee-only comprehensive financial planning professionals. Members are held to a higher standard than other financial advisors, including fiduciary responsibility to clients, ethics, peer review and continuing education.
Have you ever been cited by a professional or regulatory organization for disciplinary reasons?
No.
I have another question that is not mentioned here. How can I contact you? Please call or e-mail us at the telephone number or e-mail address listed on the contact page.
9-1